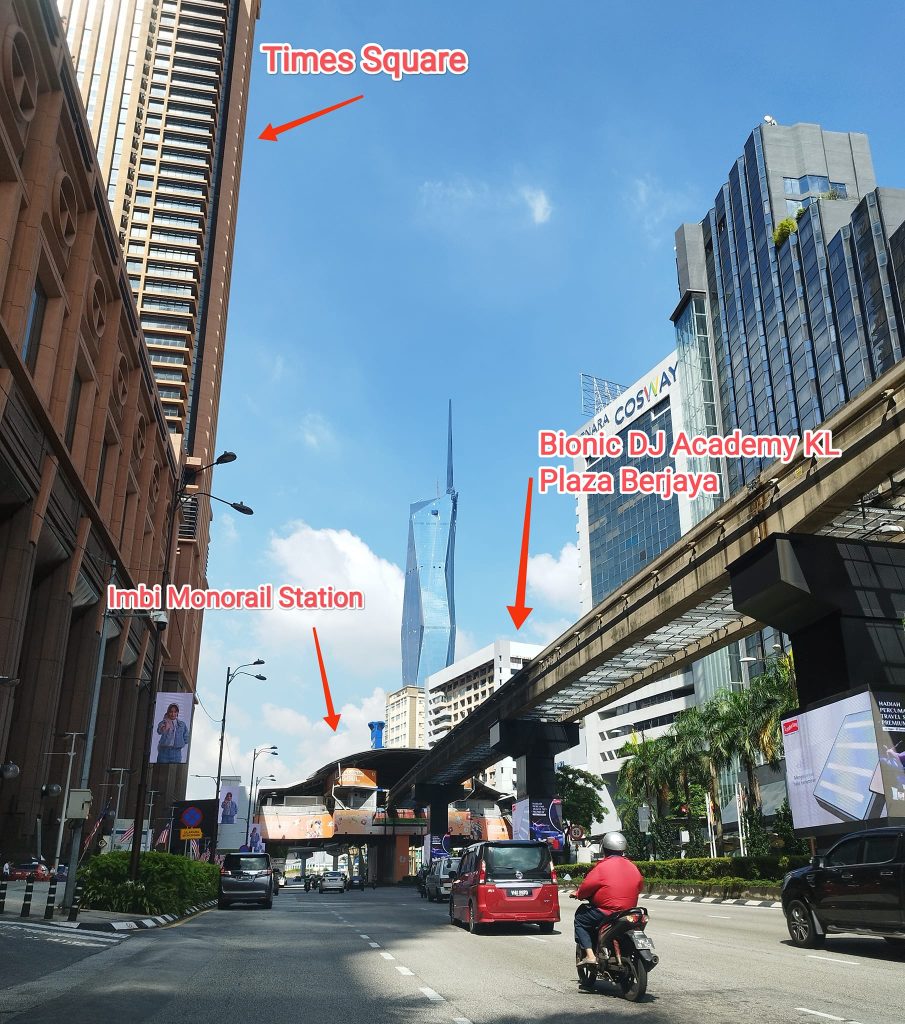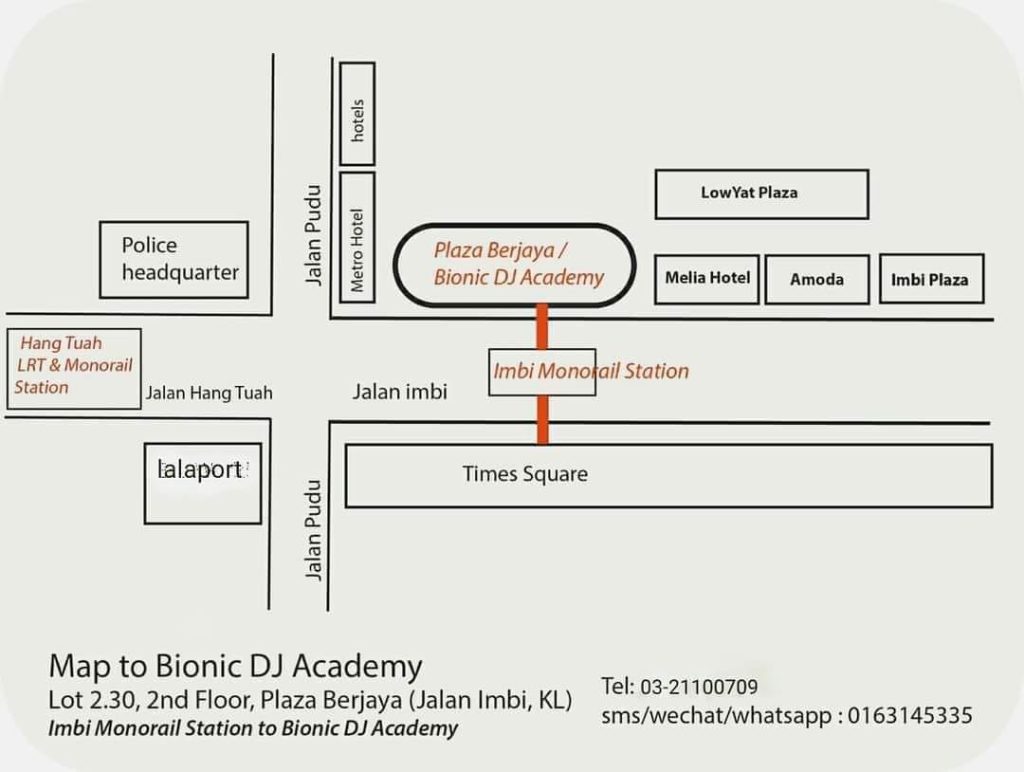 Bionic DJ Academy KL is located on 2nd floor of Plaza Berjaya.
It connected with Jalan Imbi Monorail Station pedestrian link bridge, together with Times Square. ( Other alternatives, walking distance 5 minutes from Jalan Hang Tuah LRT or Bukit Bintang MRT )
– Basement car park and street parking available.
– Bionic DJ Academy位于市中心Plaza Berjaya, KL. ( 连接着Jalan Imbi Monorail 单轨火车站, 座落于Times Square的正对面)(其它,路程走五分钟从Jalan Hang Tuah 的LRT 或Bukit Bintang 的MRT )
– 有底层parking和路边parking.
Whatsapp : +60163145335
Tel: +60321100709
Email : bionicdjacademy@gmail.com
wechat : BionicDJAaademy